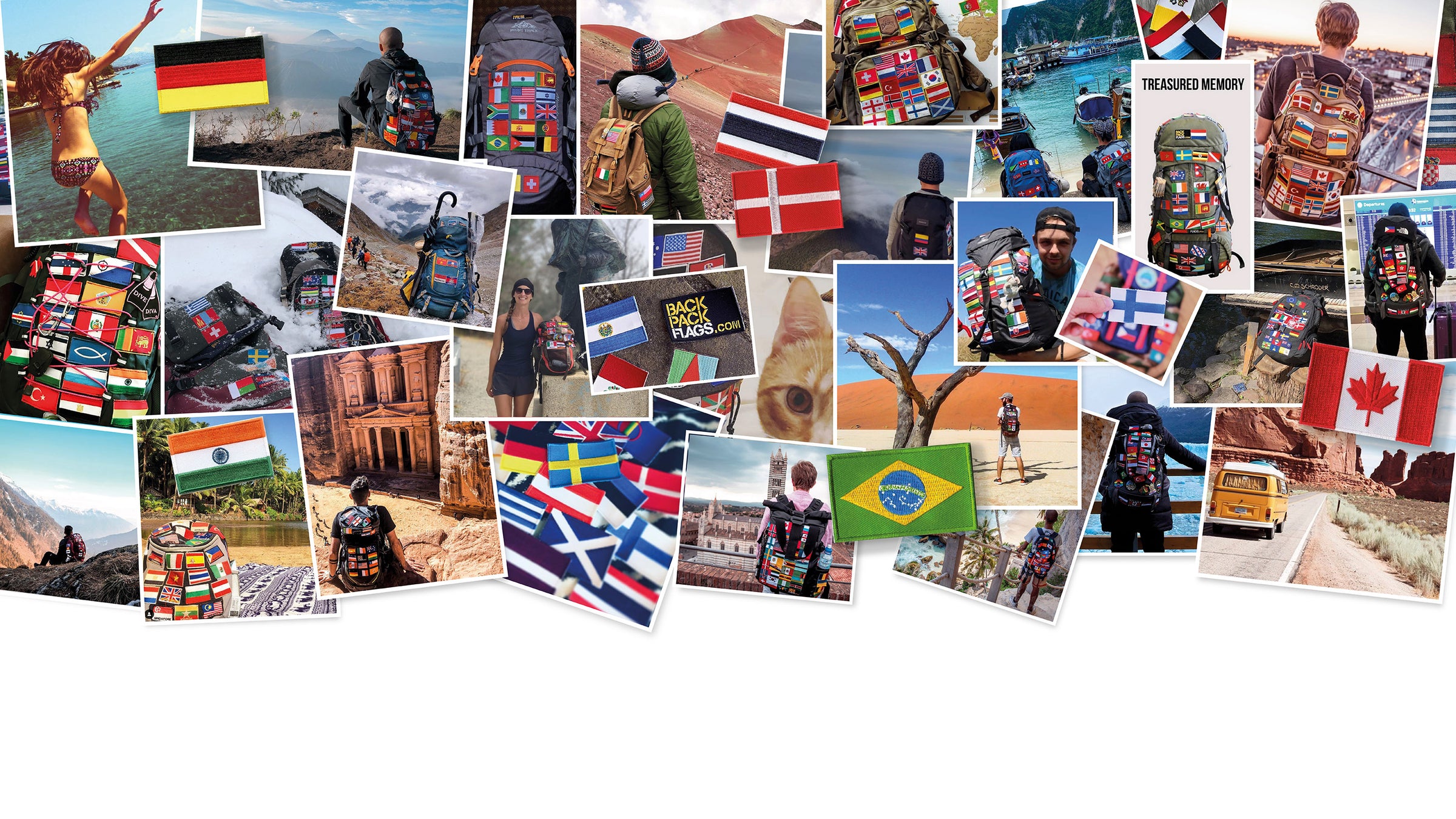 Share your adventures
FAQ
Here are our most frequently asked questions. Are you missing one? Don't hesitate to get in touch with us.
All our flag patches are 6.5 x 4 cm (2.56 x 1.57 inch). There are exceptions, like the Swiss and Nepal flag.
To stitch the flag patches, you will need a needle and some thread. Don't know how to sew? Look at this video.
They are made of polyester.
They can be safely washed in a washing machine at 40 degrees Celsius (ºC).
Your order will be sent the next business day after you place your order.
Please check the shipping page and remember that there might be delays with your delivery due to customs or postal services. 
When your order has been sent, you will receive a tracking number.