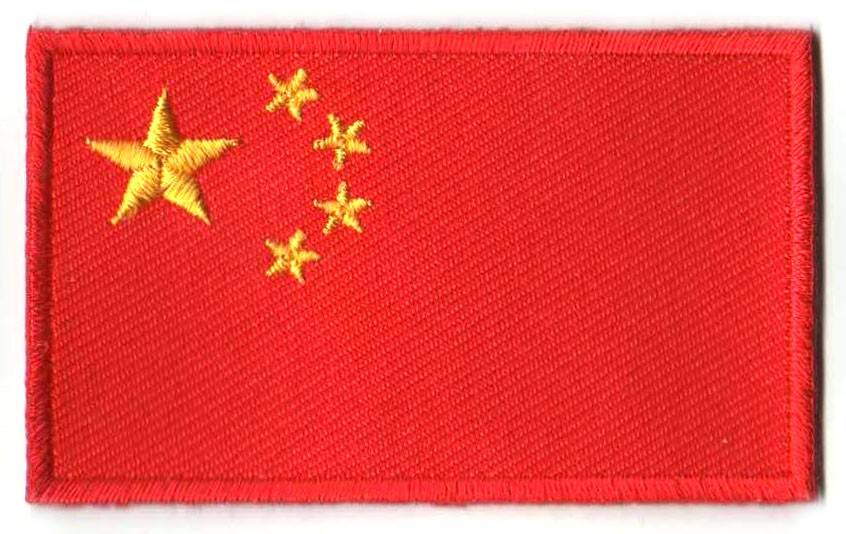 China flag patch
Regular price
$4.00
/
Tax included.
Shipping
calculated at checkout.
---
Free worldwide shipping from €50
In stock, ready to ship

Inventory on the way
Size of this China flag patch: 6.5 x 4 cm (2.56 x 1.57 inch)
The Chinese flag consists of a red base with a yellow five-pointed star in the upper left corner. There are four smaller yellow, five-pointed stars to the right of the larger star and these stars are angled on a curve.
What does it mean?
There a many opinions about the meaning of the Chinese flag. One side states that the red color in China's flag symbolizes the revolution and the fact that the political power of China was achieved through the bloodshed of revolutionary martyrs who fought heroic struggles for the revolution. The big star is said to represent the Communist Party of China; while the four smaller stars are said to represent all of the ethnic groups that make up China. Much can be read into the fact that one point of the flag's big star points up the flag; while each of the smaller stars has a point aiming towards the centre of the big star. This is believed to signify that the Communist Party is the force at the core of the leadership of all Chinese people. The stars are yellow as an indication that the cause of socialism has a bright future in China.
Facts about the China flag patch
In 1999, to celebrate communist China's 50th anniversary, neighborhood committees, the communist government's local enforcers, ordered residents to display Chinese flags. Any household with a Chinese flag that was too old or shabby had to pay three dollars for a new one.