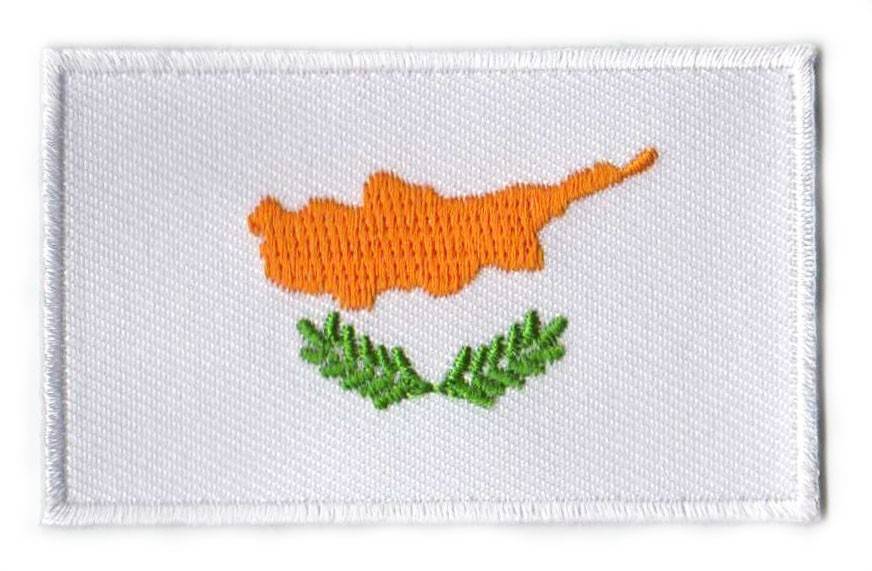 Cyprus flag patch
Regular price
$4.00
/
Tax included.
Shipping
calculated at checkout.
---
Free worldwide shipping from €50
In stock, ready to ship

Inventory on the way
Size: 6.5 x 4 cm (2.56 x 1.57 inch)
The Cypriot flag consists of a white base with a yellow/golden map of the island in the middle of it. Two green olive branches appear on the flag, below the map.
Meaning: The Cypriot flag's colors were intentionally chosen to help promote peace between the two antagonistic communities living there (the Turks and Greeks). The green olive branches also symbolize peace. The colors of the Greek (blue) and Turkish (red) flags were deliberately avoided.
History: The Cypriot flag was adopted on August 16, 1960, after gaining independence from Britain. The Cypriot flag was selected by the President of the Republic, Mgr. Makarios, in 1960 after a proposal made by a school teacher. A new Cypriot flag was chosen from hundreds of flag competition entries by a committee of Greek and Turkish Cypriots in March 2004 but it was rejected after a close public vote.
Interesting Facts: The map of the island of Cyprus appears in golden/yellow on the flag for the sake of easier reproduction. Originally the map was going to be copper, a metal that got its name from the island's name - Cyprus. The Greek word for copper literally means "Cyprus metal", and there are large amounts of copper on the island of Cyprus. The French word 'cuivre' is derived from Latin 'cyprium aes'; which means 'Cyprus bronze'. Citizens of Cyprus have the right to fly the Cypriot, Greek or Turkish flag without any restriction (source: worldflags101).